We are beginning to find some very hard evidence that this very practice goes on in the halls of governments, in basements and in tunnels beneath our feet (The Underworld), and has been for a very long time. And, that it is industrial in scale, an epidemic, and that human trafficking and organ harvesting is actually a huge worldwide business.

It's called Satanic ritual abuse, and it is horrific. It is the kind of thing that, naturally, one just does not want to know about, and the knee jerk reaction would be simply to deny it, and pass it off as a crazy conspiracy theory.

The problem is, more and more survivors are coming forward now, with horrific stories of their abuse, that was at the hands of many of the highest level people in government, politics, religion, the media, and entertainment. It is like a perfect storm coming together.

The Apocalypse is upon us. And let's remember, "apocalypse" means unveiling. Revelation, too.
The truth is revealed. We get to see behind the curtain into the secret clubs of of the power structure "elite" , and it ain't pretty.

This is a huge topic. I know, it's strong. We don't want to look. But I encourage you to do your own research. You will soon discover a whole movement of people doing exactly that, with the help of some very courageous whistle-blowers. If you are still not seeing any of this,I urge you to WAKE UP.
Here Is Just a Small List of Known Names Connected to Satanic Cults / Pedophilia / Child-Trafficking
● Hillary Clinton
● Bill Clinton
● George Nader (Businessman)
● Huma Aberdin
● Laura Silsby
● Rachel Chandler
● Jeffrey Epstein
● Ghislaine Maxwell
● John Podesta
● Michael Podesta
● James Alefantis
● Anthony Wiener
● Leslie Wexner (Limited Inc Chairman)
● Herbert Strauss
● Isidor Strauss
● Martin A. Nowak
● Steven Spielberg
● Edgar Bronfman Sr. (Seagram Chairman)
● Charles Bronfman (Seagram Co)
● Michael Steinhardt (former hedge-fund manager)
● Sara Bronfman
● Clare Bronfman
● Niles Lehman (Professor at Portland State University)
● Seth Roger
● Ruth Ginsberg
● Alison Mack
● Robert Maxwell
● Wendi Murdoch
● Jonathan Cheban
● Naomi Campbell
● Maximiliam Chow
● Val Kilmer
● Marina Abramovic
LIST OF HOLLYWOOD PEDO-NAMES:
● Steven Spielberg
● Michael Jackson
● Kevin Spacey
● Alison Mac
● Marc Collins-Rector (Founder of Den)
● Chad Shackley
● Brock Pierce
● David Geffen
● Tom Hanks
● Dustin Hoffman
● Andrew Kreisberg (American television writer, producer)
● Bryan Singer
● Harvey Weinstein
● Bob Weinstein
● Roman Polanski
● Ruma Hazard
● Charlie Sheen
● Madonna
● Kate Perry
● Miley Cyrus
● Errol Flynn
● Billy Graham
● Walt Disney
● Michael Laney (Former Walt Disney vice president)
● James Gunn (Disney)
LIST OF NAMES OF CELEBS CONNECTED TO THE DEEPSTATE, CIA & MOSSAD:
● Heidi Fleiss
● Jeffrey Epstein
LIST OF NAMES CONNECTED TO SATANIC CULTS:
● Alison Mack
● Stormy Daniels
● Rachel Chandler
● Ghislaine Maxwell
LIST OF NAMES OF VISITORS ON EPSTEIN ISLAND:
● Ghislaine Maxwell
● Chris Tucker
● Larry Summers
● Lisa Summers
● Bill Murray
● Bill Hammond
● Ehud Barak
● Andrés Pastrana (Former President of Colombia 1998-2002)
● Jean Luc Brunel
● Doug Band
● Ron Burkle
● Woody Allen
● Sarah Kellen
● Ray Barzanna
● Sandy Burger
● Andrea Mitrovitch
● Peter Marino
● Shelley Lewis
● Paul Hala(t) (d) a
● Richardo Legoretta
● Tom Pritzker
● Kelly Spamm
● Tiffany Gramza
● Claire Hazel
● Paula Epstein
● Mark Epstein
● Ralph Elison
● Sophie Biddle
● Audrey Raimbault
● Shelley Harrison
● Melinda Luntz
● Gwendolyn Beck
● Albert Pinto
● Linda Pinto
● Gary Roxburgh
● Mandy Elison
● Jean Michelle Gathy
● Virginia Roberts
● Kristy Rodgers (Kristina Real Rodgers)
● Greg Holbert
● Alyssa Rodgers
● Juliette Bryant
● Heather Mann
● Ed Tuttle
● Glen Dubin
● Ellen Spencer
● Chris Wagner
● Casey Wasserman
● Laura Wasserman
● Paul Mellon
● Oliver Sachs
● Henry Rosovsky
● Lynn Forester (de Rothschild)
● Joe Pagano
● Naomi Campbell
● Nicole Junkermann
● Rodney Slater
● Magali Blachon (Deperrier)
● Svetlana Griaznova
● Emmy Tayler
● Larry Visoski
● Teala Davies
● Juan (Pablo) Molyneux
● Freya Willemoes) Wissing
● Adam Perry Lang
● Fleur Perry Lang
● Caren Casey
● Hank Coller
● Cindy Lopez
● Mark Lloyd
● Alan Dershowitz
● Seth Green
● James Gunn
● Steven Spielberg
● Tom Hanks
● Steven Colbert
● Jimmy Kimmel
● Barack Obama
● Kevin Spacey
● Kathy Griffin
● Oprah Winfrey
● Shawn Carter
● Beyoncé Knowles
● Anthony Kiedis
● John Legend
● Chrissy Tiegen
● Jim Carrey
● Steven Tyler
● Ben Affleck
● Stephen Collins
● Will Ferrell
● Aliaune Damala Badara Thiam (Akon)
● Marshall Matters
● Jeffrey Jones
● Victor Salva
● Mark Collins Rector
● Charlie Sheen
● Tyler Grasham
● Madonna Ciccone
● Katheryn Hudson
● Gwen Stefani
● Stefani Germanotta
● James Franco
● Will Smith
● Justin Roland
● John Cusack
● Anderson Cooper
● Demi Moore
● Brian Affleck
● Meryl Streep
● Wanda Sykes
● Chelsea Handler
● Michelle Wolf
● David Yarovesky
● Pharrell Williams
● Quentin Tarantino
● Courtney Love
● Alec Baldwin
● Robert Downey Jr.
● Disney Corporation (Offering kids "scuba-diving" trips, to the Epstein Island)
LIST OF NAMES CONNECTED TO THE STANDARD HOTELS
● Andre Balazs (Owner of the Standard Hotels and connected to the Rockefellers)
● Jay Z
● Beyoncé Knowles
● John Belushi
● Britney Spears
● Errol Flynn
● Dennis Hopper
● Helmut Newton
● Jim Morrison
● James Dean
● Billy Idol
● Victoria Beckham
● Heath Ledger
● Sienna Miller
● Balthazar Getty
● Scarlet Johansen
INDIVIDUALS DIRECTLY CONNECTED TO JEFFREY EPSTEIN & THE EPSTEIN ISLAND:
● Elon Musk
● Mark Zuckerberg
● Lawrence M. Krauss
● Steven Pinker
● Mick Jagger
● Courtney Love
● Joan Rivers (deceased)
● Kevin Spacey
● Chris Rock
● Eli Weisel (Nobel Prize winning Holocaust profiteer)
● Lauren Hutton (Top fashion model)
● Duke & Duchess of York
● Earl Spencer (Late Diana's brother)
● Richard Bronson (English businessman)
● Tony Blair (Former UK prime minister)
● David Koch (1/2 of a brother team)
● David Rockefeller
● Evelyn de Rothschild
● Eduouard de Rothschild
JOURNALISTS DIRECTLY CONNECTED TO JAMES ALEFANTIS, COMET PING PONG & BUCKS FISHING, WASHINGTON DC:
● Jake Tapper (CNN)
● Jennifer Tapper (wife of Jake Tapper)
● Maple Inc
● Me Over Seas
JOURNALISTS DIRECTLY CONNECTED TO JEFFREY EPSTEIN & THE EPSTEIN ISLAND:
● Barbara Walters
● Mort Zuckerman
● Eric Margolis
● Rupert Murdock
● Conrad & Barbara Black; Baron Black of CrossHarbour
POLITICIANS DIRECTLY CONNECTED TO JEFFREY EPSTEIN & THE EPSTEIN ISLAND:
● Bill Clinton (Former president of America)
● Jon & Mary Kaye Huntsman
● Governor Charles Turnbull (US Virgin Islands)
● Henry Kissinger
● Ethel Kennedy
● Bobby & Mary Kennedy
● Senator Edward Kennedy (deceased)
● Ted Kennedy Jr.
● Andrew & Kerry Kennedy Cuomo
● Maria Shriver (Kennedy relative/Schwarznegger's ex)
THE DTLA STANDARD HOTEL CONNECTIONS: (Vacant 1992-2002)
● Keck Family (Standard Oil / Founders of The Standard Hotel)
● Perry Mason
● Bank of California
● JP Morgan – Standard Oil
● Jeffrey Epstein
● Bear Stearns Group
● Standard Holdings
● Colombia Development
https://twitter.com/i/events/1208905241506107394…
https://www.documentcloud.org/…/1507315-epstein-flight…
https://phibetaiota.net/…/pedophilia-empire-satan…/…
Get prepared for flu season and cut out Big pHarma with these amazing supplements! Click banners below to complete your survival 1st Aid Kit: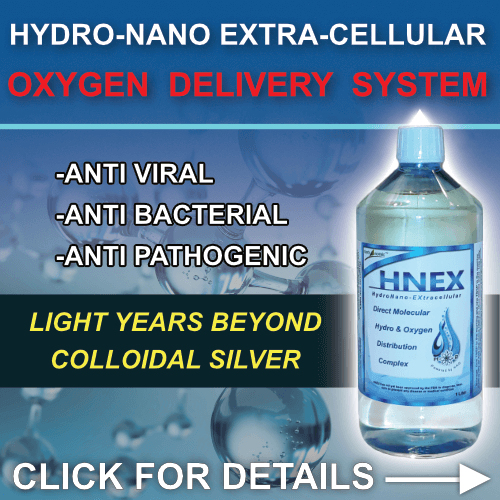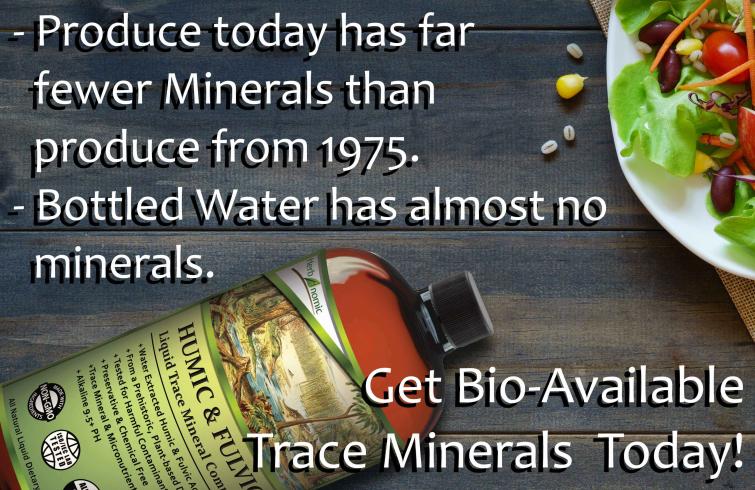 Similar Posts: